LFE Awarded the Very First FIREWISE Community Designation in Yuba County!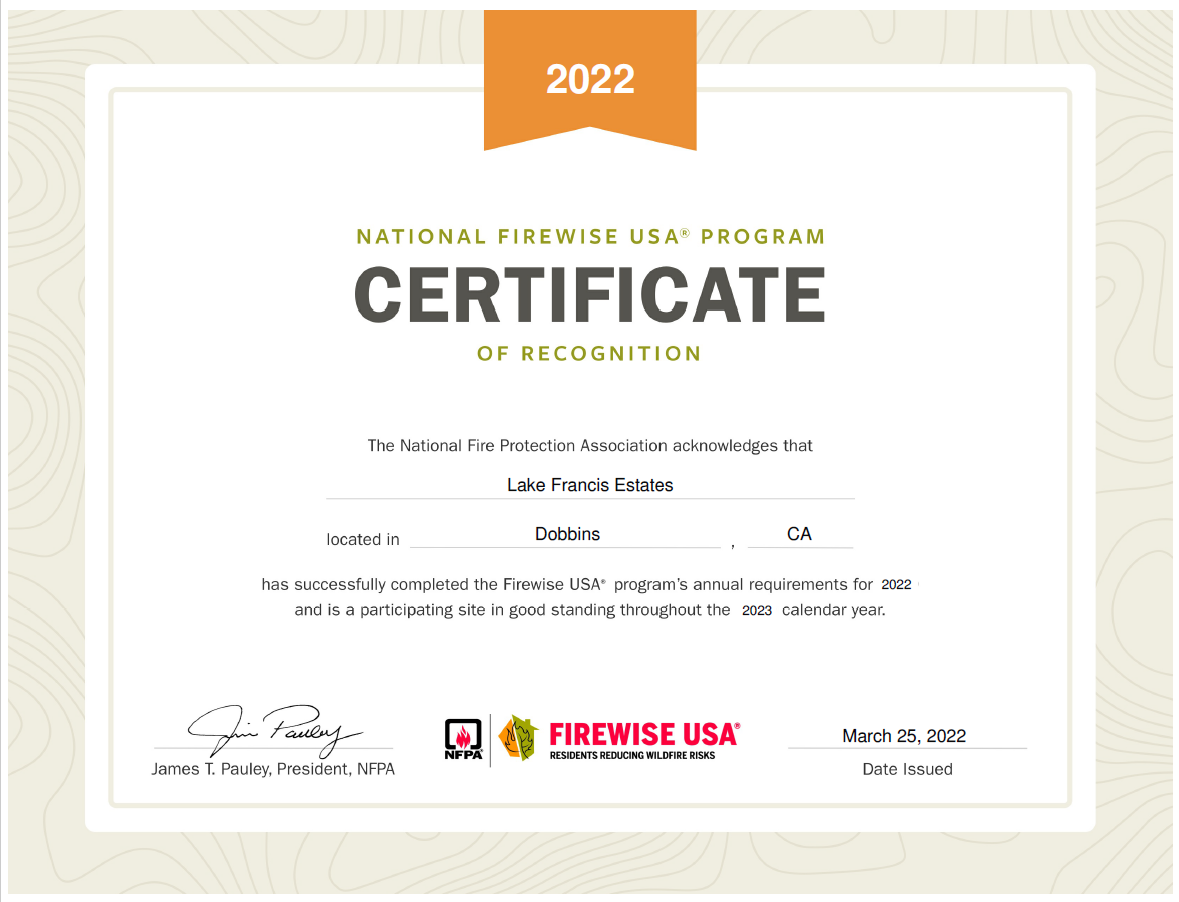 A big THANK YOU to the several LFE neighbors who participated in the steps necessary to help our subdivision be a safer place in the event of fire! How proud we are to have the distinction of being the first Firewise accredited community in Yuba County! Neighbors who participated will be awarded a yard sign showing their support towards the safety of our community.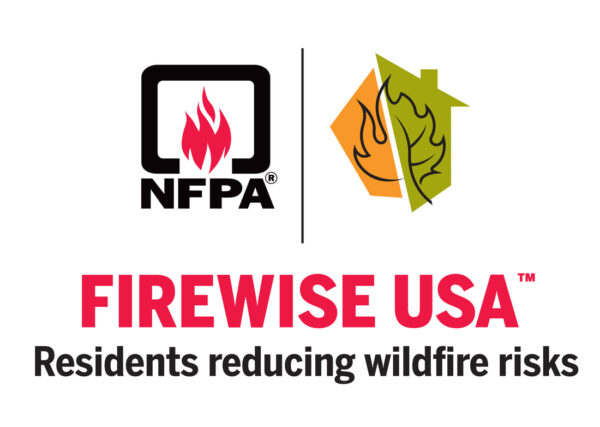 The national Firewise USA® recognition program provides a collaborative framework to help neighbors in a geographic area get organized, find direction, and take action to increase the ignition resistance of their homes and community and to reduce wildfire risks at the local level. There are currently over 1500 Certified Firewise USA sites throughout the United States.
Firewise communities are those that have taken appropriate measures to become more resistant to wildfire structural damage.
If you live in LFE and haven't yet had your Firewise assessment, please take time to sign up here. Experts trained on fire mitigation will help with tailored advice for you and your residence – at absolutely no cost.
What's more, several insurance companies including the California Fair Plan currently give homeowners insurance discounts to homeowners whose homes reside in Firewise Communities. Download the Certificate to present to your insurer here.